Too bad he can't vote
Lucas is a big Obama fan. He always comments when he sees him on TV or hears someone say his name. He even recognizes his voice. And to further prove that he's up on his politics is this story:
We were waiting at the Meijer pharmacy counter to drop off Alyssa's prescription for the extra Amoxicillin (there's a story in itself). There were a few people in line in front of us, so he and I were talking about the baby in line and some of the other things we could see around us. Facing the counter was a long shelf of OTC medicine and things like hearing aid batteries. Lucas was facing that way and all of sudden he says, "'Bama!" and pointed. I turned around to see a rack of half a dozen health-type magazines and one of them was this one: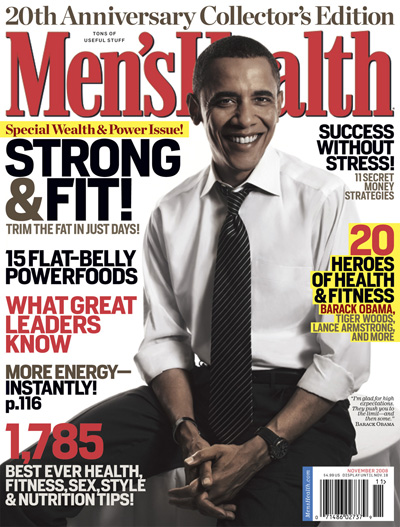 I was so surprised! Honestly, I might have walked right past that stand and not noticed who was on the cover. Now if only they would let 2 years olds vote! As long as Elmo wasn't running...